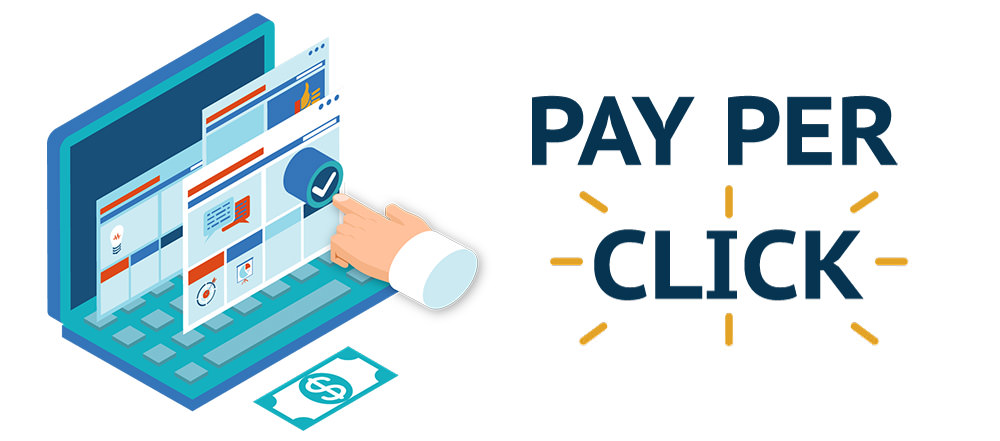 PPC (Pay-per-click) known as "paid Search' as well. Pay-per-click marketing is one of the proficient way to generate traffic &clicks to your website. By using PPC ads, you can reach a large number of possible customers who are interested in those services which you are offering.
How does PPC marketing work?
In PPC Ads, you pay a fee each time one of your adverts is clicked. Essentially, it's a way of buying visits to your website, rather than attempting to "earn" those visits organically through content and SEO efforts.
Why PPC is useful?
PPC can make a lot of instant targeted traffic in a minimum time.
PPC is very cost effective
It's the easiest way to test if your product sells
PPC helps to get a high return on investment
You only pay when an interested person clicks.
PPC helps to increase your conversions
Paid Marketing Strategy
Direct Marketing Campaign

A business owner can use this strategy to target potential customers and generate leads for business growth.

Is.e: For the keyword "Website online marketing" you can see the various PPC ads on Google Search.

Shopping Ads

This marketing strategy can be used by E-commerce websites to display product ads when a user is searching for products. In this strategy the advertiser will be charged whenever a click is generated on the ads.

I.e When a user search for keyword "buy wallet" the following results are shown

Mobile App Advertising

It helps to target only the mobile and tab device users to promote your mobile app and encourage users to install or use your app.

I.e When a user search for "online recharge free charge" from a mobile device, following result is shown.

Display Advertising

It embraces many different formats such as text, images, flash, video, and audio. The main purpose of display advertising is to display ads on Google display network (Gmail, YouTube, Blogger, Maps and other Google Partners).

I.e. If a user visit a website Quikr for checking mobiles the following ad is shown

Video Advertising

You can able to target ads on specific channels and videos on YouTube. You will be charged CPV (cost per view).

Remarketing Advertising

Remarketing campaigns are used to show ads to people who have visited your website or used your app.