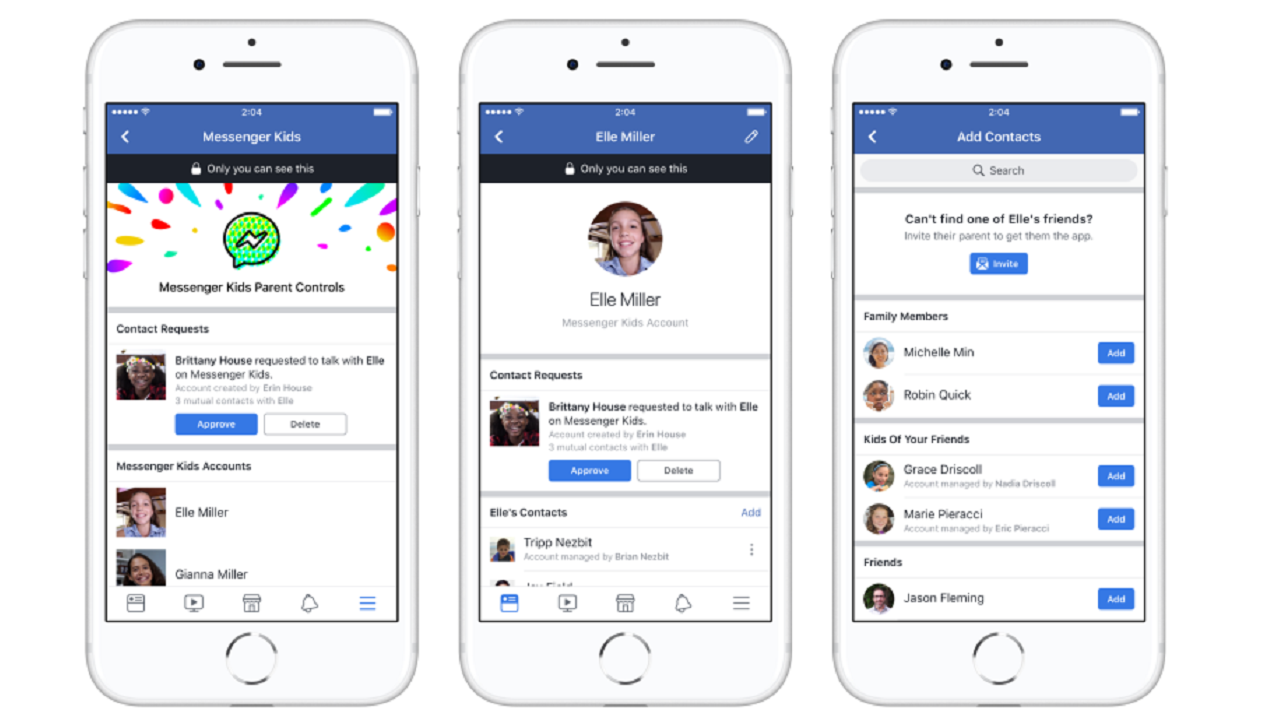 Shout out to a kid and their parents!
Facebook has announced a new Messenger Kids app called Facebook Messenger Kids.
As of now this preview version of the app is accessible to iPad, iPod Touch and iPhone users in the U.S, For Android version and the Amazon Kindle to follow in the coming months.
Facebook announced that this new app, with no ads or in-app purchases, is aimed at 6- to 12-year-olds. It meets the Children's Online Privacy and security app guidelines. It permits parents to control the contact list and does not allow children to connect with anyone their parent does not approve. Parents can control the account from theirs.
Once the account is set up & approved contacts by a parent, kids can start a one-on-one or group video chat, send photos, videos or text messages to their parent-approved friends and adult relatives, who will receive the messages via their regular Messenger app.
There are four steps process to set up Messenger Kids accounts by their parents.
Download the Messenger Kids app from child's iPad, iPod Touch or iPhone from the iTunes App Store.
Parents authenticate child's device using their account.
Create an account for the kid, where parents need to approve contacts. So their kids can start chatting with the family and friends you approve.
Let them chat with family and friends
Add approved people to contact list
Set parental control from your Facebook app
To know more about this, go through this URL – https://goo.gl/zzWuao