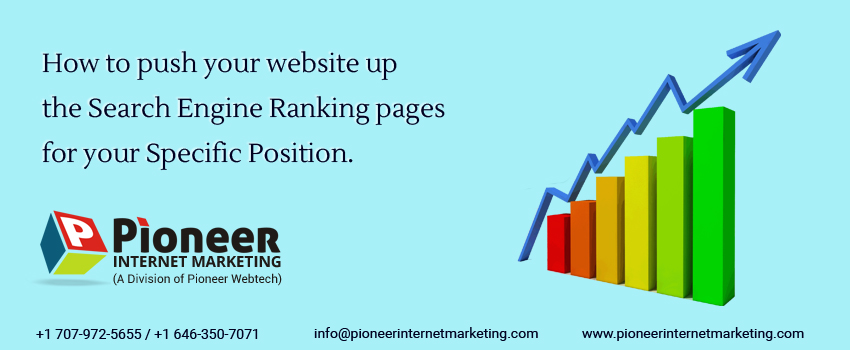 Search engine optimization is not as easy as people think. Everyone wants to achieve better search rankings. That's because organic search traffic is a proven driver of business growth.
Search is all about supply and demand, and as long as you meet a user's, you'll gain the search traffic.
But the trouble is that, SEO keeps rolling out updates and no-one wants a penalty because of doing the wrong thing. If you're anxious about getting targeted traffic without incurring penalties, then here we'll review the few ways to get SEO traffic in a hard niche environment.
Explore your niche

Before you can improve your site's search ranking, it's fundamental to know your current position in the Google search results. You should always be keeping an eye on industry trends to know what people are buzzing about these days and cater to those searches.

This is crucial, even if your site is new. There are several tools and resources that can give you this information.

When you know your industry inside and out, you have a leg up on the competition because you understand the context within which people are typically searching.

Get creative about building links

Getting quality backlinks with descriptive anchor text to your website from authoritative blog sites, social media and other sources is a core component of good SEO.

As much as links you get placed in a non-spammy way on popular sites in your industry, your page will get rank high on search engines. There is a two benefit as these links drive search traffic as well as direct referral traffic from those who click the links.

The best way to get the backlinks, do blogging on your website and guest posting on others. Although commenting on forums and blog articles, doing social media promotion as well.

Feel free to contact local outlets, organizations, and businesses in your surrounding area to have your business featured with a possible link on their web properties.

Get listed on local sites

These days search engines are not only places to drive the traffic online, especially in today's era of mobile devices.

To get listed on mapping sites such as Mapquest and Google/Apple Maps, business rating sites such as Yelp, Citysearch, and social media platforms such as Foursquare and Facebook are all important places to list your business on.

Registering on these sites helps to increase your business reliability and presents you to users who may prefer using niche searching techniques over search engines, which is especially true of travelers.

If your business been listed in these sites helps you show off great reviews, great products, and information about your business and its offerings. It also allows you to be visible in searches even if your search ranking is low otherwise.

Examine the competition

Competition is the very important thing for entrepreneurs and businesses succeed in our society. You can't get to know how your business is doing unless you understand how well the competition is doing.

Take advantage of being in a highly competitive niche by learning from the other marketers who are beating you. To get started, search your most common keywords in Google and make note of the websites with high page rankings

By properly registering your business with all online platforms, optimizing your website's design, and creating detailed content focused on specific, long-tail keywords, you can rank high on Google search as well.
To register your business with all online platforms, optimizing your website's design and get rank high on Google search, come and check out Pioneer Internet Marketing services. You may call us on this # +1 -909-237-9531 or email us at info@pioneerinternetmarketing.com
Summary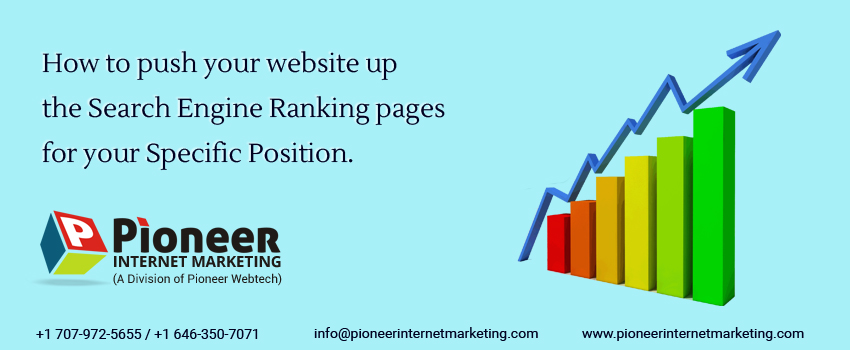 Article Name
How to push your website up the search engine ranking pages for your specific position.